The World Tourism Organization (UNWTO) celebrated the remarkable achievements of women entrepreneurs at the closing ceremony of World Tourism Day (WTD). These were no ordinary entrepreneurs but the distinguished winners of the inaugural UNWTO Contest for Women in Tech Start-Ups in the Middle East. This competition, initiated by UNWTO, was designed to bolster women's technological entrepreneurship and innovation within the tourism sector of the region.
UNWTO data underscores the significant presence of women in the global tourism workforce, where they constitute 57% of employees, yet the Middle East lags behind at only 8%. Impressively, 57% of science, technology, engineering, and mathematics (STEM) graduates are women, and 34% of technology-focused startups in the Arab world have women founders. However, on a global scale, women entrepreneurs secured a mere 2.2% of global venture capital funding in 2019.
In line with its commitment to gender equality under Sustainable Development Goal 5, UNWTO used this competition to spotlight women's roles in the tourism sector, especially Arab women who have driven substantial innovations in this constantly evolving industry.
The event, held in Riyadh, the capital of Saudi Arabia, as part of WTD, served as a platform to celebrate the creativity and determination of visionary women who have propelled their startups to new heights. These winners have excelled in innovation, offering effective solutions and contributing to the development of an entrepreneurial ecosystem, with the aim of maximizing the tourism sector's potential.
Approximately 150 startups from Saudi Arabia, the United Arab Emirates, Oman, Qatar, Bahrain, Iraq, Lebanon, Egypt, Jordan, Yemen, and Syria participated in the competition, but only four fortunate winners claimed the spotlight. They were recognized for their pioneering contributions to the tourism sector, ranging from advancing a circular carbon economy to creating personalized, sustainable hotel applications and offering AI-based training programs for the hospitality industry.
In the "Social Impact" category, Nouf Al-Hazmi, CEO of Plastus Biotech in Saudi Arabia, secured the victory for producing PHA biodegradable bioplastics from organic waste, aligning with the Kingdom's 2030 carbon circular economy goal and 2060 carbon neutrality agreement.
Plastus Biotech | Saudi Arabia: theplastus.com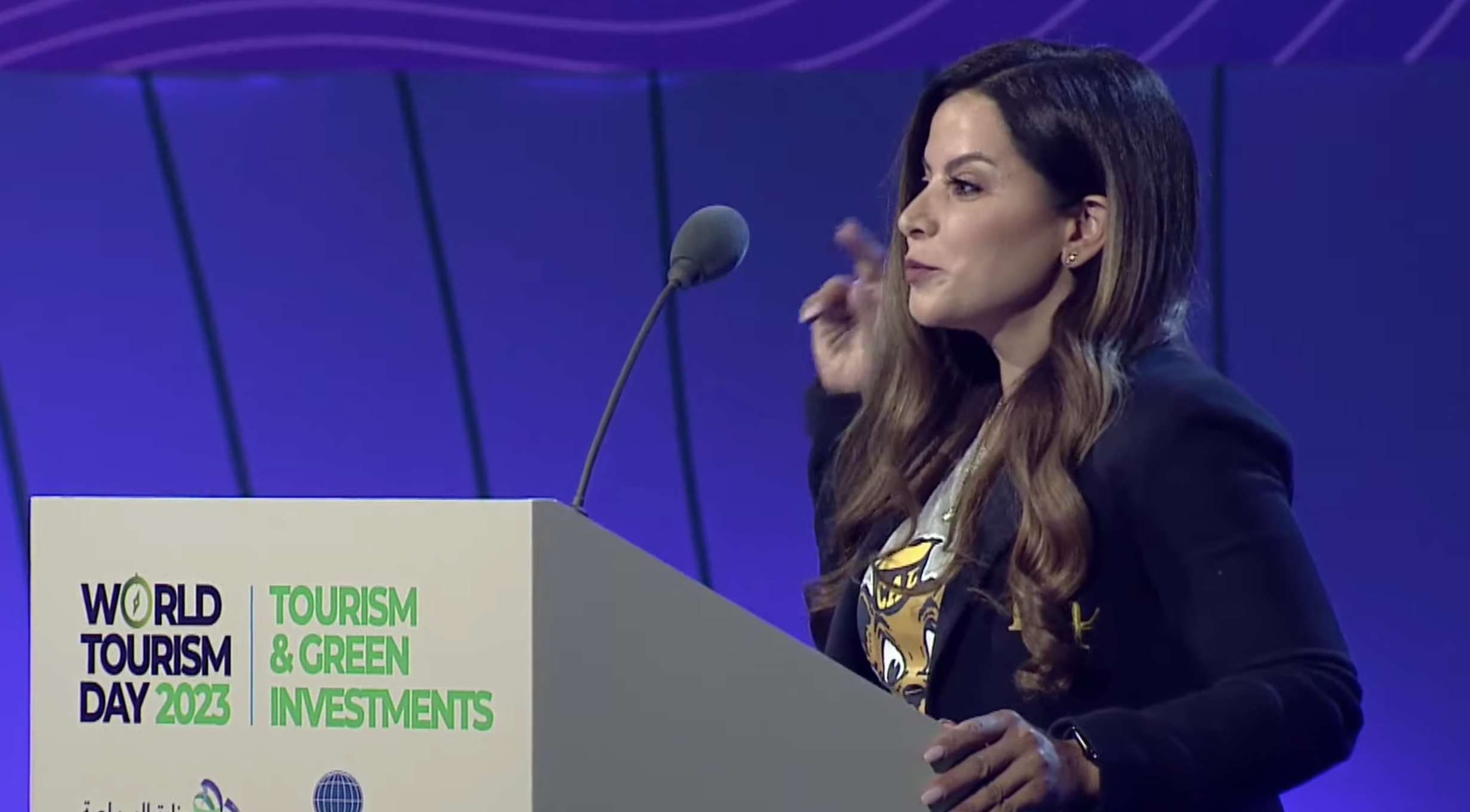 Kirti Chandel, Product Manager at SparkleHaze in the United Arab Emirates, won the "Tourism and Travel Experience" category for developing "Woo-Hoo," an AI voice assistant for hotels that offers personalized experiences while promoting sustainability by reducing the need for multiple devices and paper menus in hotel rooms.
Sparkle Haze | United Arab Emirates: www.sparklehaze.com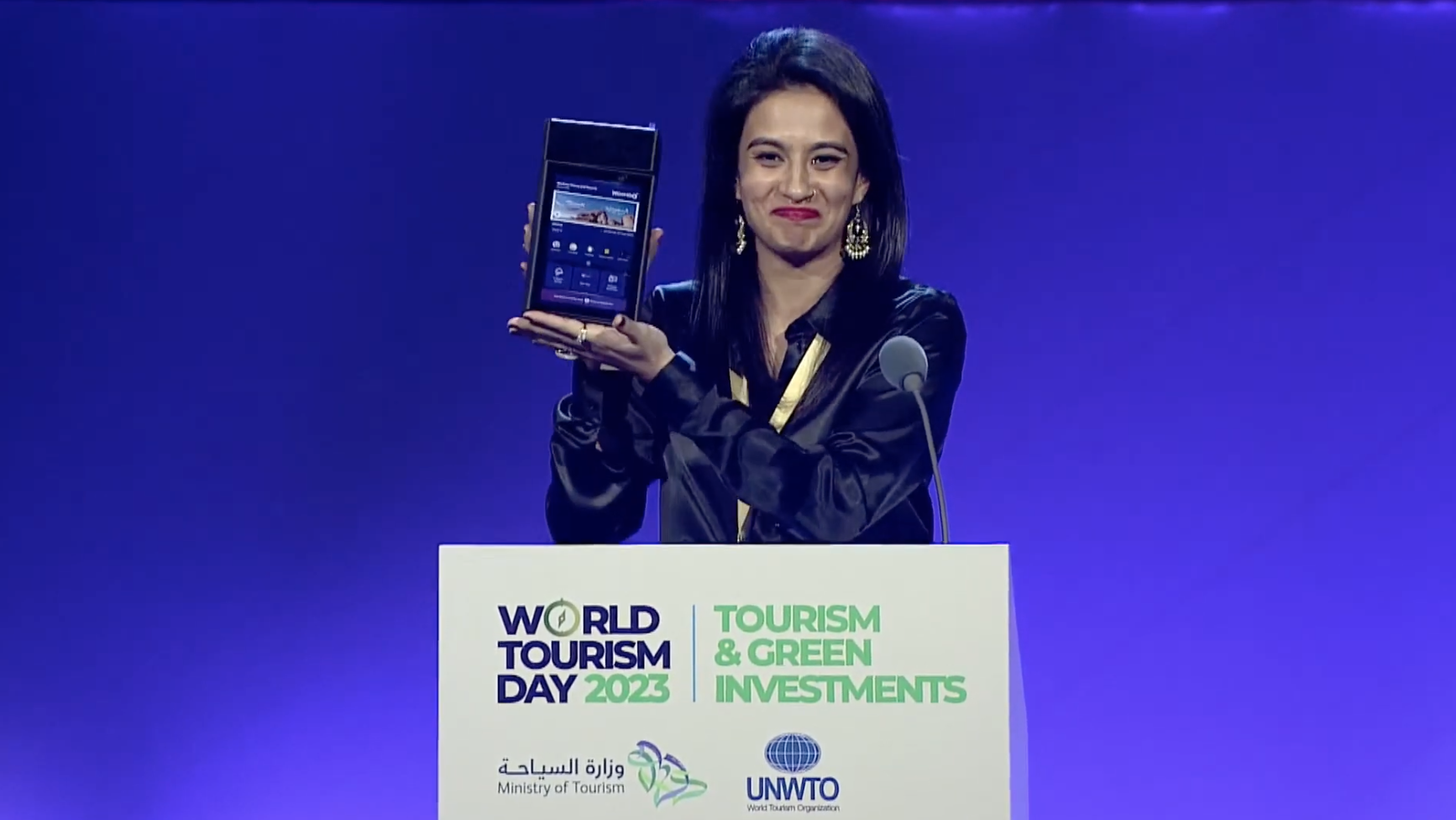 In the "Future Tech" category, Zeljana Babic, CEO of Xenios Academy in Serbia, was crowned the champion for her AI-based training program designed to help hotel companies increase their revenues through staff training.
Xenios Academy | United Arab Emirates: www.xenios.academy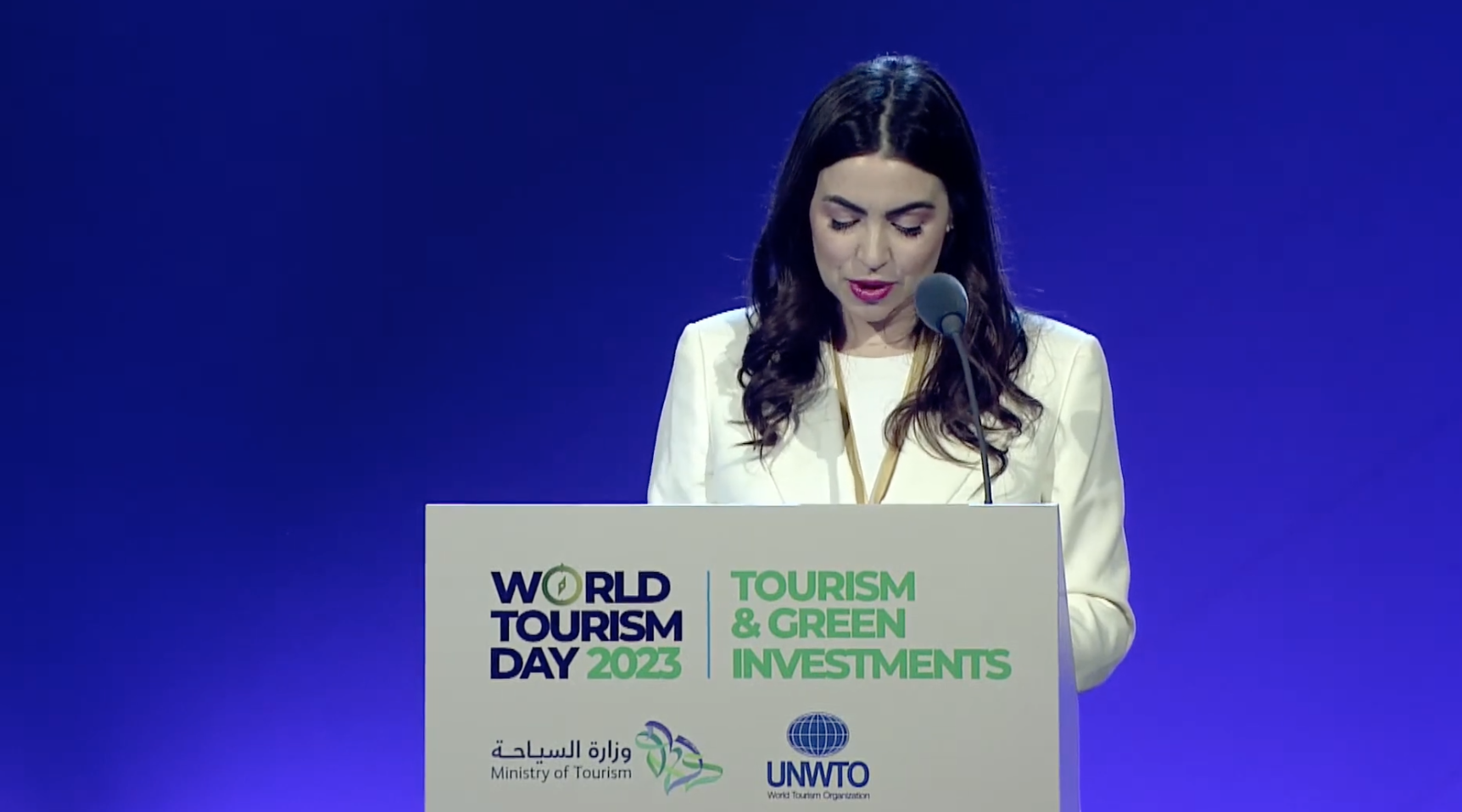 Finally, in the "Events and Community" category, Menna Ayad, CEO of Fosha in Egypt, claimed victory for her AI-powered app that facilitates booking personalized experiences in the Middle East and North Africa region.
Fosha | Egypt: https://fosha.app
This pioneering "Women in Tech in the Middle East" competition stood as a vibrant testament to the significance of innovation and female entrepreneurship in the tourism sector. The winners exemplify the pivotal role women can play in effecting positive and sustainable change, leaving an enduring impact on the world of tourism and inspiring others to follow their bold example.
Winners of the "Women in Tech Competition Middle East" will have the privilege of joining the UNWTO Innovation Network, providing access to a vast network of investors, incubators, companies, and representatives from government, academia, and media worldwide. They will also benefit from mentorship programs with international innovation leaders and gain access to potential seed funding, investments, and partnership opportunities with consultancies, accelerators, and incubators.