From sunrise till sunset the rooftop terrace offers a serene atmosphere, with tasty light fare, creative cocktails and exotic shisha flavors. The space will boast loungers, luxe cabanas and bar and lounge chairs. As day to turns to night the ambiance shifts, the sun loungers become sofas, the lighting dims and the music played by live DJ's accentuates the essence of an elegant affair. The experience transports guests to a chic and trendy cocktail lounge with sophisticated crowds and a vibrant atmosphere. Guests can now enjoy all that Thía provides with their new special offerings for the weekend, weekdays, exclusive package on their cabanas and an exciting ladies night package.
Ladies Night
Celebrate the night at Thía with the introduction of their new Ladies Night. Every Wednesday from 7pm till midnight ladies can enjoy a AED199 package deal that includes 1 food platter and 4 cocktails. At Thía the gentlemen are also celebrated with a package of AED249 that includes 1 food platter and 2 cocktails. The deal doesn't end there, with every additional AED100 ladies and gentlemen can get 3 more cocktails.
Day Passes
Soak up the sun at Thía with their special weekday and weekend day passes. AED200 for weekday passes with AED150 redeemable on food and beverage and AED250 for weekend day passes with AED200 redeemable on food and beverage.
Cabana Packages
At Thía you and up to 5 guests can enjoy striking views of the Burj Khalifa while basking in the sun with the AED2,000 package that can be used towards food and beverages.
Email [email protected]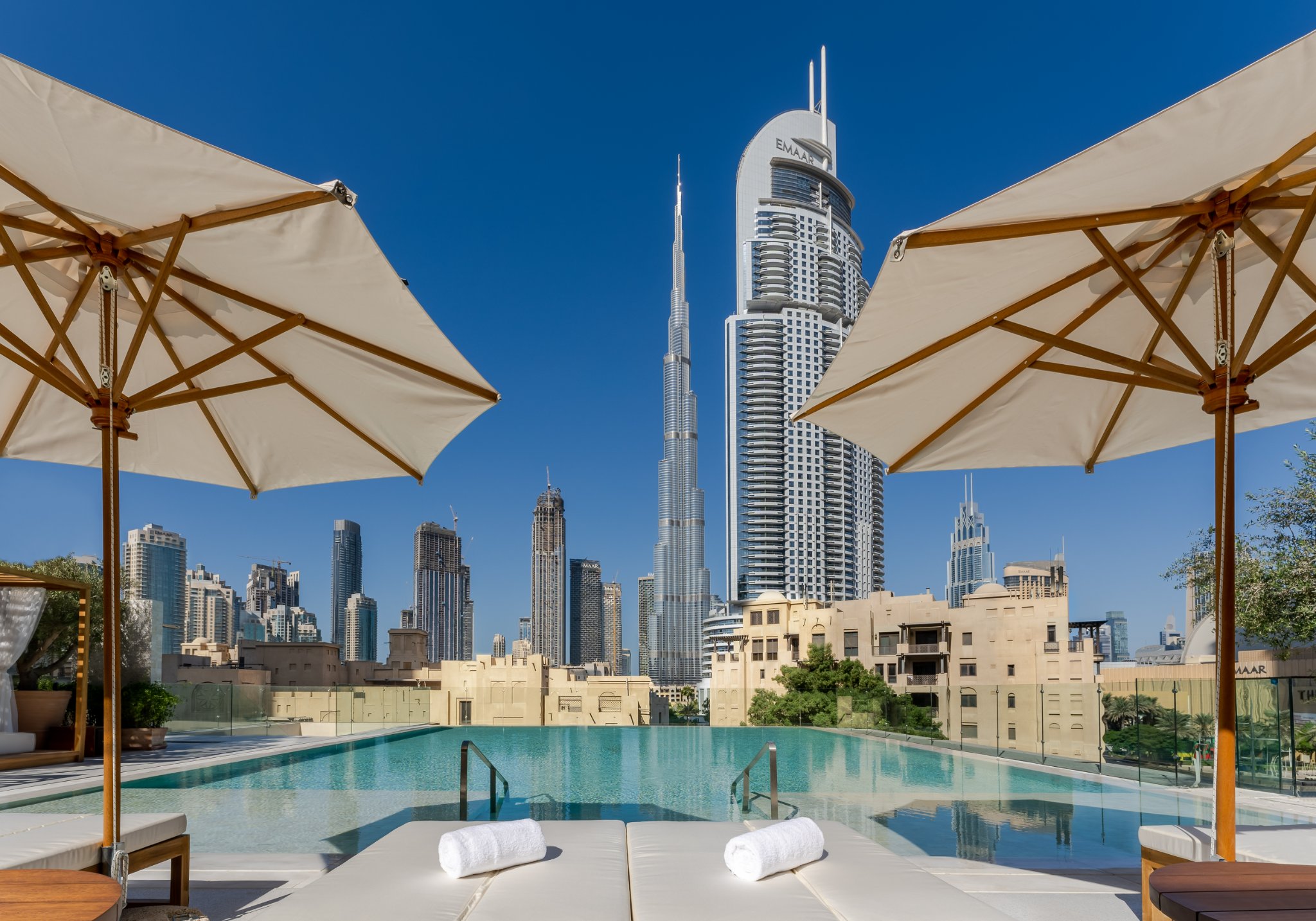 ABOUT EDITION HOTELS:
EDITION Hotels is an unexpected and refreshing collection of individualized, customized, one-of-a-kind hotels which redefine the codes of traditional luxury. Displaying the best of dining and entertainment, services and amenities "all under one roof," each EDITION property is completely unique, reflecting the best of the cultural and social milieu of its location and of the time.
For affluent, culturally savvy and service-savvy guests, the EDITION experience and lifestyle explores the unprecedented intersection and the perfect balance between taste-making design and innovation and consistent, excellent service on a global scale. EDITION is one of Marriott International's Luxury Brands.