Executive Head Chef, Jane-Therese Mulry is set to take guests on an exquisite culinary journey at Waldorf Astoria Seychelles Platte Island, which is expected to begin welcoming guests in the coming months.
With over 20 years of experience, Chef Mulry brings a wealth of culinary expertise to her new role. She began her career at the three Michelin-starred restaurant, White Star Line in United Kingdom and has worked at prestigious venues such as The Siam in Thailand and Qualia Great Barrier Reef in Australia. In 2020, she founded Plantfood Cooperative, an innovative food manufacturing company that develops a range of plant-based gluten-free products harvested from local communities in South Africa.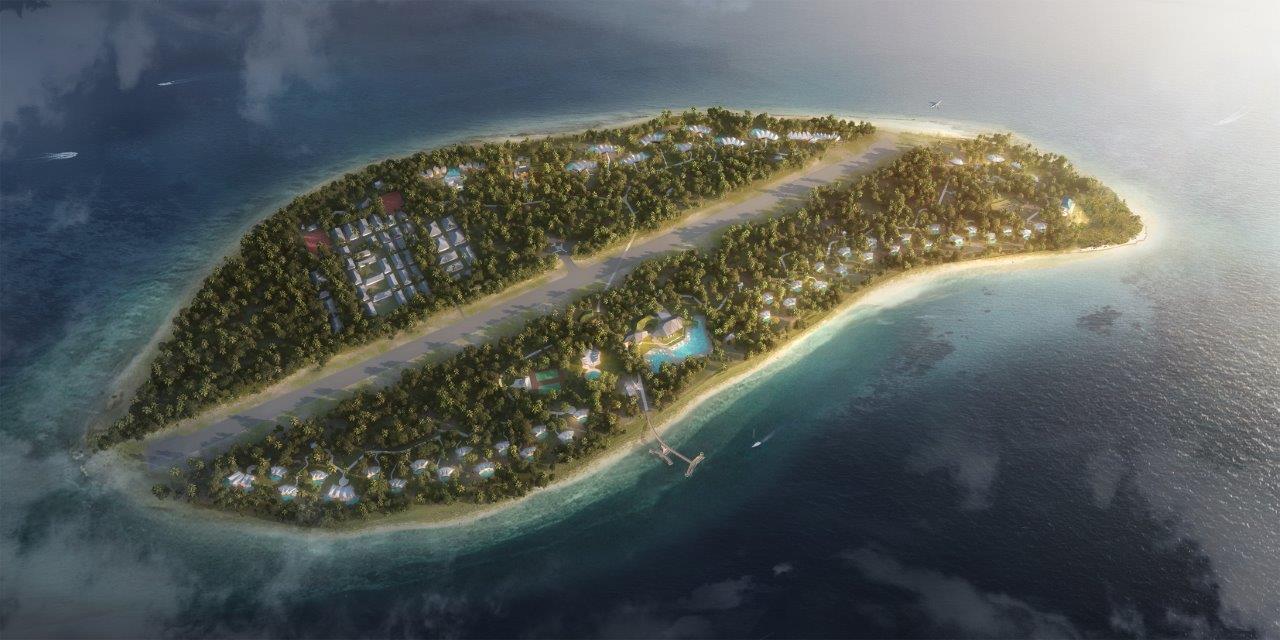 Chef Mulry will oversee culinary operations across Waldorf Astoria Seychelles Platte Island's six world-class bars and restaurants. 'Moulin' takes guests on a soil-to-soul dining experience, showcasing the embodiment of Chef Mulry's passion for conscious eating. The resort's signature restaurant, 'Moulin' will also double up as a cookery school during the day, transforming into a unique dining experience at evening-time.
Meanwhile 'Peacock Terrace' is a timeless lounge for light bites and drinks, 'Maison des Epices' offers Creole-Latino cuisine, and 'La Perle' provides an elevated Mediterranean culinary experience. The resort is also home to 'Torti', a vibrant pool bar known for its customisable bento boxes, and 'Lalin', the perfect destination for pre-dinner drinks and nightcaps.
Emma Banks, vice president, F&B strategy and development, EMEA, Hilton, said:
As we look forward to opening this remarkable Waldorf Astoria resort in the Seychelles, I am delighted that Chef Mulry is leading its world-class culinary team. Her unique vision will take guests on a holistic, sustainable, and immersive journey, rooted in local Creole dining traditions and featuring international flavours. It is also wonderful to see another talented woman chef in our Hilton food and drink ranks, bringing significant experience to what will become an iconic dining destination in our global luxury portfolio.
Elias Pertoft, general manager, Waldorf Astoria Seychelles Platte Island, said:
Chef Mulry's culinary leadership will foster an environment of excellence and teamwork across the resort. Our dining venues will reflect a new chapter of luxury hospitality in the Seychelles, emphasising the Waldorf Astoria brand's culinary ethos, with a strong focus on sustainability and local sourcing."
Chef Mulry added:
I am honoured to be a part of the Waldorf Astoria Seychelles Platte Island family. I look forward to delivering exceptional experiences that showcase the best of our locally sourced ingredients, whilst also spotlighting Creole cuisine. Together with my team, we will create thoughtful, healthy and innovative dishes and also provide an open and educational kitchen, that fosters a passion for produce and flavour.
The soon-to-open Waldorf Astoria Seychelles Platte Island will create a new benchmark for luxury island hospitality in the Indian Oceanand will feature 50 seafront villas, a luxury spa, kids club and marine conservation discovery centre.