In a groundbreaking revelation, the global esports community is gearing up for a defining moment as the Esports World Cup prepares to captivate the world's attention in Saudi Arabia come 2024. This momentous event is more than just another tournament; it stands as a symbol of unity, progress, and a worldwide celebration of excellence in the realm of esports.
Esports, which once had a humble and niche beginning, has risen to unprecedented heights. The upcoming Esports World Cup, set to unfold in the heart of Saudi Arabia, marks a pivotal moment, pushing esports into the mainstream entertainment arena.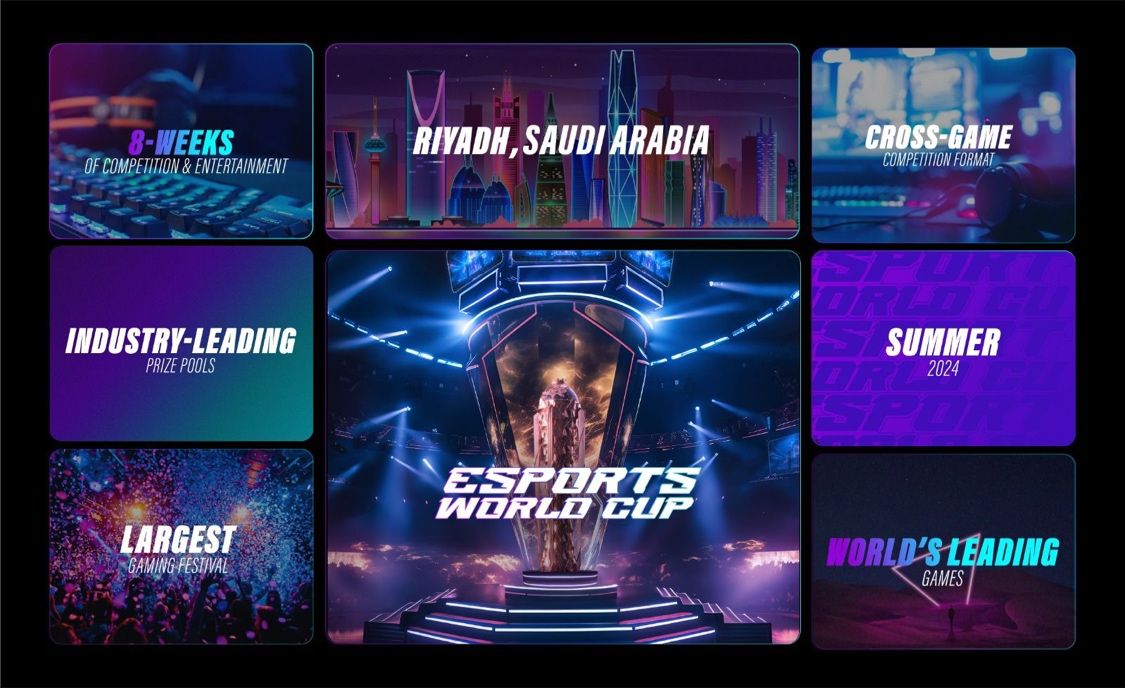 The significance of this tournament transcends the virtual battlefield. It is a unifying force, bringing together publishers, teams, organizations, and the passionate esports fan base. It serves as a testament to the unwavering dedication and passion that millions invest in this rapidly growing industry.
The Esports World Cup 2024 promises to be a showcase of the best players and teams across various games, highlighting the incredible depth and diversity of the esports landscape. Saudi Arabia, the chosen host, has demonstrated a strong commitment to the development of esports, making it the ideal location for this prestigious event.
This World Cup is not just a competition; it's a platform for fans to connect, for players to shine, and for emerging talents to make their mark. It's a celebration of an industry that beautifully blends passion with cutting-edge technology to create a dynamic and ever-evolving arena for competition and entertainment.
As the countdown to the Esports World Cup 2024 begins, the entire world eagerly anticipates the emergence of a new era in esports. This event serves as a testament to the industry's remarkable growth and potential. It also reminds us that the future of sports and competition is unfolding before our eyes. Be prepared to witness the unparalleled power, unity, and excitement of esports on a global stage, an experience like never before.
And, in a remarkable turn of events, global football icon Cristiano Ronaldo recently took part in the unveiling of the Esports World Cup in Saudi Arabia. His presence at the announcement further underscores the importance of this event. Cristiano Ronaldo shared his sentiments, stating,
It is an honor to meet again with His Royal Highness Prince Mohammed bin Salman and be part of this panel today, discussing the future of esports and the launch of the first-ever esports World Cup."
His involvement adds an extra layer of prestige and excitement to this groundbreaking esports endeavor.